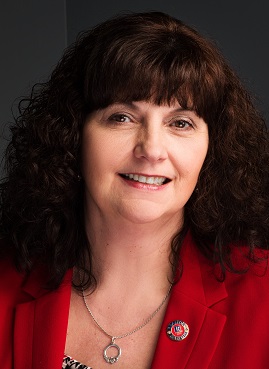 Suellen's Alaskan adventure began after coming to Alaska for the summer in 1976. That was a great summer, and deciding to stay was easy. She has lived in Kenai, Tyonek, Wrangell, Kodiak, Kasilof, Anchorage, and now lives in Sutton, just North of Palmer. After living and working in the Matanuska-Susitna Valley for the past 16 years, she knows and loves the Valley, and the "Alaska" lifestyle the area offers.
She was privileged to be elected to serve as the 2015 President of the Valley Board of Realtors, and was honored to be chosen as the 2014 Realtor of the Year by the same organization, and in the same year!
Suellen is a Real Estate Instructor approved by State of Alaska Real Estate Commission for the initial licensing education and for continuing education for real estate sales practitioners. She develops curriculum and heads up the Realty Solutions Education real estate school. and Giving classes for those who want to start a real estate career and additional training for active real estate professionals is a passion. Education helps to raise the competence and professionalism of the industry.
In a constantly changing business, she feels that education is a huge advantage and holds several designations, including;
Graduate Realtors Institute (GRI)
Short Sale & Foreclosure Certification (SFR)
Military Relocation Professional( MRP-formerly VA & Military Relocation Specialist, VAMRES)